Spaces

ROOM FOR URBAN NOMADS
CONCEPT
6 in 1 - A multipurpose space for urban nomads
WORK

interior design / planning / implementation
CLIENT

IKEA / retail
LOCATION
Pallady, Bucharest, Romania
YEAR

2018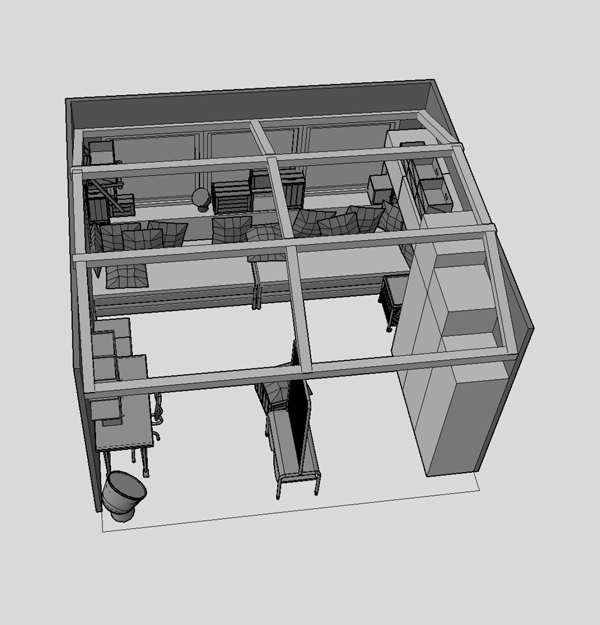 target group:
18-25 yrs / a computer geek and a bass superhero.
project description:
Make a multifunctional space of 15 m2 using a smart stackable bedframe (1+1=4) for two youngsters sharing. Make space for self, hobbies, work, sleep, socialize, entertainment, storage etc...
our solution:
The result is a flexible room, where we modeled all the scenarios based on the young characters: We imagined them having a double date, making a movie night or inviting friends for an unplugged concert -on top of the basic functions. We used smart storage solutions under the slanted roof of the attic space, and movable and multifunctional furniture to change the room from a bedroom to a concert hall in 10 minutes. We kept the style raw and creative, where every object can function as something else.
details to love:
hand painted roller blinds / foldable chairs as coat racks / storage solution under the attic space / furniture on wheels
photo credits: neongrey